Autumn Allee
Soprano and San Francisco Autumn Allee is an active performer in the
Bay Area. Previously, as an Apprentice Artist with Kentucky Opera, she covered the roles of Musetta in La Bohème and Mary in Moravec's The King's Man. Favorite roles include Helena in A Midsummer Night's Dream, the title role in Suor Angelica, Madame Lidoine in Poulenc's Dialogues of the Carmelites, Esmeralda in The Bartered Bride, Edith in Pirates of Penzance, Florinda in Into the Woods. With Lamplighters Music Theater she has been featured as Lady Saphir in Patience, Penny Lincoln in A Night at the Mint, and Pippa in The (New) Mikado. Autumn also loves contemporary music. She recently premiered the role of May in Full Moon Bender with Opera Theater Unlimited's 48-hour Opera Festival, and originated the role of Patricia in Dunn's Castle Happy.
Jordan Amann
Originally from Winter Park, Florida, Soprano Jordan Amann recently completed her master's degree in voice at the San Francisco Conservatory of Music. Fostering a particular interest in American Opera and Musical Theater, Jordan has appeared in productions of Musto's Later the Same Evening (Elaine), Garner's The Money Tree (Lucy), Trouble in Tahiti (Trio), Into the Woods (Rapunzel)and A New Brain (Rhoda), and participated in the workshops of new works such as Jake Heggie's Great Scott (Dallas Opera/Opera San Diego) and Mason Bates' The (R)evolution of Steve Jobs (Santa Fe Opera). Jordan received her BM from Vanderbilt University (magna cum laude), where she was a recipient of the Robin Nell Dickerson Award (2012) and the Delene Lubenheim Mclure Memorial Prize in Opera (2013) for her performances with the Vanderbilt Opera Theater. Jordan is a student of Jane Randolph and works in the Rehearsal Department at the San Francisco Opera.
Aisha Campbell
Jamaican-American Soprano and Land O Lakes, Florida native Aisha Campbell is a noted opera singer and recitalist both here in America and abroad. She has performed on stages from France to the Czech Republic, and most recently in San Francisco, where she sang the role of Cousin Blanche in Terence Blanchard's Champion: An Opera in Jazz with Opera Parallèle.
Ms. Campbell's operatic performance highlights include Despina (Mozart's Cosi fan tutte), Papagena (Mozart's The Magic Flute), Antonia (Offenbach's Tales of Hoffmann), and Mimi (Puccini's La Boheme).
In addition to opera, Aisha is a passionate collaborator and recitalist. In 2015, she collaborated with the composer Matthew Owens on his upcoming project The City of St. Francis, an opera about the city of San Francisco. As a recitalist, she has performed throughout America and Europe. With the Franco-American Vocal Academy, she performed the works of Poulenc and Fauré throughout the Limoges region of France. In 2010, she participated in Ameropa, a Chamber Music Festival, where she collaborated with musicians from all over the globe in historical venues in Prague, Czech Republic. While studying in Prague, she performed the works of Claude Debussy, Ralph Vaughan Williams, Margaret Garwood, and Amy Beach.
Ms. Campbell completed her Bachelor of Music in 2012 at Florida State University, under the tutelage of David Okerlund. She continued her musical education at San Francisco Conservatory of Music, where she received her Master of Music degree in 2014, under the tutelage of Catherine Cook.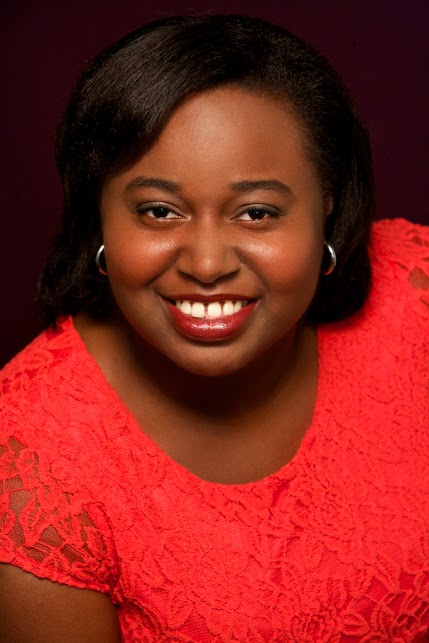 Cara Gabrielson
Soprano, Cara Gabrielson , recently graduated with her Master of Music degree from the San Francisco Conservatory of Music where she also received her Bachelor's degree. Cara made her debut with Ars Minerva performing the role of Jocasta in a revival of the lost Venetian opera, Le Amazzoni, by Carlo Pallavicino. Other Bay Area performances include the Foreign Woman (The Consul) with Berkeley Chamber Opera and Norina in an English version of Don Pasquale with Pocket Opera. As a Studio Artist with Opera Saratoga, Cara sang the role of Second Woman in Dido and Aeneas and covered Clorinda in La Cenerentola . This 2017-2018 season, she looks forward to being the Soprano Soloist with San Francisco Symphony in Bach's Magnificat , Bernstein's Chichester Psalms , and Ives' Psalm 90 . She also will sing Mozart's Exultate, jubilate and Laudate dominum with Portland's Pacific Youth Choir.
Cara is a current Oregon District Winner of the Metropolitan Opera National Council Auditions and looks forward to competing in the Northwest Region Finals in 2018. Cara is the winner of the Thelma Dry Award from the Henry & Mara Holt Scholarship Competition and placed 3rd in the the Pacific Musical Society Competition. As the winner of the 2014 San Francisco Conservatory of Music Concerto Competition, she performed Mozart's Exultate, jubilate with the Conservatory Orchestra. At SFCM, she performed the roles of Musetta (La bohème) , Atalanta (Serse) , Drusilla (L'incoronazione di Poppea) , and Nerone (Agrippina) . Cara is an alumna of Houston Grand Opera's Young Artists Vocal Academy and the International Vocal Arts Institute.
Kevin Gino
Recognized for his "strong, utterly determined" singing, Filipino-American tenor Kevin Gino performs widely in both solo and choral capacities throughout the San Francisco Bay Area. He currently studies with Cesar Ulloa, and he holds degrees from the San Francisco Conservatory of Music. Being an alumnus of both the Janiec Opera Company at Brevard Music Center as well as the Music Academy of the West, he has worked with some of the best, including Sir. Thomas Allen, Marilyn Horne, Anthony Dean Griffey, Patrick Summers, Dean Anthony, and Jeffrey Buchman. When Gino is not singing, he keeps busy designing and crafting new leather goods, learning a new recipe to enjoy, and window shopping on amazon and eBay. www.kevingino.com
Sergey Khalikulov
Sergey Khalikulov was born in Tashkent, Uzbekistan, immigrating to the United States with his family in 1990. He grew up in San Francisco and attended the San Francisco School of the Arts in the vocal department. While at SOTA he participated in many musical productions including: Fiddler on the Roof, City of Angels, Follies, The Apple Tree, and Jekyll and Hyde.
A dean's honor roll graduate from the UCLA Herb Alpert School of Music, he received his B.A. in music, studying voice with Vladimir Chernov. Some past productions with Opera UCLA include Menotti'sThe Medium (Mr. Gobineau), Mozart's Le nozze di Figaro (Antonio), Handel's Agrippina (Pallante), and UCLA's west coast premieres of Cavalli's Giasone (Hercules) and Jonathan Dove's Flight (Immigration Officer).
Sergey holds a Master of Music degree and a Post Graduate Diploma from the San Francisco Conservatory of Music, studying voice with César Ulloa. Past SFCM productions include Puccini's Gianni Schicchi (Betto), Sondheim's Into the Woods (Narrator/Mysterious Man), Kander and Ebb's And the World Goes Round (Man Two), Bernstein's Trouble in Tahiti (Sam), Adamo's Little Women (Friedrich Bhaer), Britten's Albert Herring (Superintendent Budd), Handel's Serse (Ariodate), Argento's Postcard from Morocco (Man with the Cornet Case), a co-production with Portland Opera and the San Francisco Conservatory of Music, and title role in Mozart's Le nozze di Figaro, and Dr. Dulcamara in L'elisir d'amore with SFCM including a performance at the Kennedy Center in Washington, D.C.
He has participated in artist training programs including theTanglewood Institute, Hawaii Performing Arts Festival, the Mosher Studio Artist program with Opera Santa Barbara, and most recently the Apprentice Artist program with Sarasota Opera.
Engagements include the title role in Don Giovanni with Waffle Opera, Uberto in La Serva Padrona with Livermore Valley Opera and Waffle Opera, Mr. Page in the Merry Wives of Windsor with Pocket Opera, originating the role of the Father in Opera Parallele's world premiere of My Head is Full of Colors, Fortitude in The Woman in the Wall with Overtone Industries, Lieutenant Cable in Foothill Music Theater's production of South Pacific for which he was nominated by BATCC for best principle actor in a musical 2014, the title role in Sunday in the Park with George also with Foothill Music Theater, and Freddy in My Fair Lady with Broadway by the Bay.
Sergey has received numerous awards and prizes including : Scholarship Recipient from Opera Buffs, inc, Scholarship recipient from the Pacific Musical Society, the Bev Sellers Memorial Scholarship for Singers (including performing on an international live stream from the Honolulu convention center), prize winner from the East Bay Opera League, Sarlo Émigré Youth Scholarship, Fritz and Maria Altmann Scholarship, James H. Schwabacher, Jr. Scholarship, and the Wise Iphigenia Scholarship.
Upcoming, Sergey will be participating in a workshop of a new opera hosted by Santa Fe Opera about the life of Steve Jobs, and he will be performing the role of Joe in Frank Loesser's The Most Happy Fella with Cinnabar Theater.
Emma Lacenski
Mezzo-soprano Emma Lacenski graduated with her Masters from San Francisco Conservatory of Music in May 2014. At SFCM, Emma performed the role of Serse (Serse) in 2014, covered the role of Meg (Little Women) with the SFCM Opera Theatre, and also performed partial roles such as Dorabella (Così fan tutte), Lucretia (Rape of Lucretia), Maddalena (Rigoletto), and Alisa (Lucia di Lammermoor). Emma performed the role of Louise (La vie parisienne) with the Franco American Vocal Academy in Périgueux, France, and graduated from The University of Texas at Austin with a Bachelors Degree in Voice Performance. Emma made her professional opera debut singing Zulma, and covering the title role of Isabella in L'Italiana in Algeri with Opera Santa Barbara in Spring of 2015. Emma currently teaches private voice lessons around the bay area, as well as being contracted to teach Kindermusik and Music Matters classes to public schools. She is an active soloist in San Francisco, frequently being seen singing with Opera on the Spot and Opera on Tap.
Claire MacKenzie
Native American Mezzo-Soprano, Claire MacKenzie, possesses an intrigue of world musics which she delivers in the rich colors and depths of her voice. Ms. MacKenzie received a Bachelor of Arts Degree in Music with concentrations in Opera and Middle Eastern Art Song, as well as a Minor in German Language and Literature from California Polytechnic State University in San Luis Obispo, and Arabic Language and Qur'anic Recitation at the Middlebury Institute for Arabic. She has performed a variety of Art Song Cycles and Operettas in venues throughout North America, Russia, South Korea, China, Germany, Austria and Portugal. Notable performances include Ms. MacKenzie's collaboration with Grammy Award Winner, Al Jarreau in a performance voted "exquisite, exceptional and innovative" by the Los Angeles Examiner; her collaboration with the musicians of Alpen Kammer Musik Fest in their 2011 concert series of chamber music and Lieder held in the Lesachtal Konzertsaal in Austria; and her most recent Carnegie Hall solo debut of the Rahbani Brothers' Andalousiyyāt Suite. As young artist with Opera San Luis Obispo, Ms. MacKenzie was a founding member of its outreach group, Opera SLO to Go, and worked as co-director for the Opera SLO Summer Children's Opera Camp. Ms. MacKenzie recently relocated to the San Francisco Bay Area, where she currently performs with Aswat - San Francisco's premier Arabic Orchestra, West Bay Opera, Livermore Valley Opera, San Francisco Opera on Tap, and she is honored to be a resident artist with Opera on the Spot. In June of 2016, Ms. MacKenzie looks forward to her debut performances in Spain with the Barcelona Festival of Song, as well as her residency with Silicon Valley Opera and Chamber Music Society in Fall of 2016. For future engagements, Ms. MacKenzie invites you to her artist's website: www.clairemackenzie.biz
Marcus Paige
Southern California born tenor, Marcus Paige, is an emerging professional in the world of opera. During his time at the Hall Musco Conservatory of Music in Orange, CA, Mr. Paige appeared in numerous Opera Chapman productions as Basilio in Le Nozze do Figaro, and Nemorino in L'elisir d'amore. He also performed as a guest artist with the University of California Irvine, singing the role of Nate in William Grant Still's Highway 1, USA in 2014.
Marcus was recently a featured performer in Pacific Symphony's Leonard Bernstein tribute concert where he sang the prelude to Trouble in Tahitiunder the baton of Carl St. Clair. Additionally, Mr. Paige has traveled to Salzburg, Austria where he was named a winner in the Mirabel Schloß concert series.
Currently finishing his Masters Degree at the San Francisco Conservatory of Music, Mr. Paige studies under Mezzo-soprano Susanne Mentzer and has been featured in numerous scenes productions such as Tamino in Die Zauberflöte and in the full production of Benjamin Britten's The Rape of Lucretia as Male Chorus.
Emily Thebaut
Lyric Soprano, Emily Thebaut is an active performer in the San Francisco Bay Area. She has had many performances in the area associated with the San Francisco Conservatory, the San Francisco Opera outreach program, Bay Area Summer Opera Theater and Napa Valley Music Association.
Originally from Gainesville, Florida, Emily grew up performing, and at the age of 16, she won the National Association of Teachers of Singing competition in Florida and had the opportunity to perform with the Tampa Bay Symphony.
Emily started her classical vocal studies at Interlochen Arts Academy where she studied for two years with Ronald Gentry. While there, Emily performed the roles of Susanna from Le Nozze di Figaro and Nora from Riders to the Sea, along with numerous other opera workshop scenes.
Emily then continued her studies at the Oberlin Conservatory studying with Daune Mahy. Emily realized a passion for contemporary music at Oberlin once she had the opportunity of performing a lead role in Jose Evangelista's Les Excercises des Style, under the direction of Jonathon Field. In addition to that opera, Emily was also part of an opera project, in which director Victoria Vaughan compiled a collage of opera music depicting the story of Orpheus in the Underworld, entitled "The Orpheus Project." Emily performed the role of Orpheus and Amore in this opera consisting of music by Offenbach, Philip Glass and others. In addition to her own vocal studies, Emily created a small studio for herself, teaching students at Oberlin College and in the community.
Emily went on to get her Masters at the San Francisco Conservatory of Music studying with Sylvia Anderson. Emily participated in many opera scenes at the Conservatory including the roles of Ellen Orford from Peter Grimes, The Rose from The Little Prince, Rose from Street Scene, and many others.
Outside of schooling, Emily has participated in numerous summer vocal programs. Most recently, Emily performed the role of Bianca from Puccini's La Rondine at Oberlin in Italy, where she worked with director David Edwards and conductor Ari Pelto. At Bay Area Summer Opera Theater, Emily performed the title role of the Governess from Benjamin Britten's The Turn of the Screw. Emily balanced performing the role with also having the position of scheduler for the program. In addition to doing two summers at Bay Area Summer Opera Theater, Emily has also attended Oberlin in Italy for two summers. While there, she performed in chorus roles in Don Giovanni and opera scenes from Le Nozze di Figaro and L'incorinazione di Poppea. In addition to singing, Emily was able to practice her Italian while in Italy which inspired her to keep studying Italian at the San Francisco Conservatory. Emily has a real passion for languages, studying French, German, Italian and Spanish. Emily also participated in AIMS summer program (American Institute for Musical Studies) in Graz, Austria. There she was able to study with music coaches and teachers from all over the world, performing German lieder and Arias.